Our community garden is a beautiful plot of land on the St. Andrew's campus right in the heart of Mt. Airy.  It's tended by our talented gardeners, Tom & Sharon Walker, through the spring and summer every year.  The bounty is all natural and DELICIOUS!
There are many ways for you to be involved!  Start by visiting the sign-up genius (https://www.signupgenius.com/go/4090a4aaaab29a75-community) where you will find info on what type of help, and with what frequency, is needed over the summer.  Tom and Sharon will guide you through, so even if you don't consider yourself a green thumb, you CAN help!
This is fantastic opportunity to teach your children the magic in being close to nature, helping to nurture and grow God's Earth.  Also a great chance for you to connect with your roots.  There's just something about gardening that soothes the soul!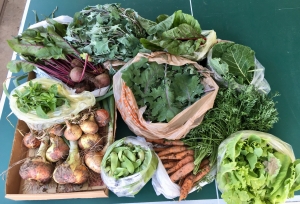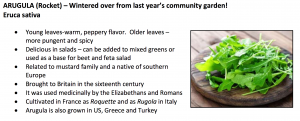 One of the first things planted this season!